Commercial Building Details

Keppel Towers is an outstanding stunning blue tinged 27-storey commercial building situated at 10 Hoe Chiang Road Singapore 089315 in district 02. This commercial space right in the CBD is primarily used for office sale and rental. The building has a very good office layout with maximum and efficient use of office space. It is also equipped with basic amenities. Being strategically located in near to Singapore's Downtown Core is definitely a plus point for business startup here.





PROJECT NAME
Keppel Towers

TYPE
Commercial Office

ADDRESS
10 Hoe Chiang Road (S) 089315

DISTRICT
02

TENURE
Freehold

FLOOR
27

NEARBY MRT STATION(S)
• Tanjong Pagar
• Telok Ayer
• Outram

CARPARK RATE(S)

• Mon to Fri (Before 5pm)

- $2.04/ 30 mins for 1st 2 hours

- $3.06 next subsequently hour

- car park closed after 7 pm

• Saturday

- Same as weekdays but closed after 2 pm

• Sunday / Public Holidays

– closed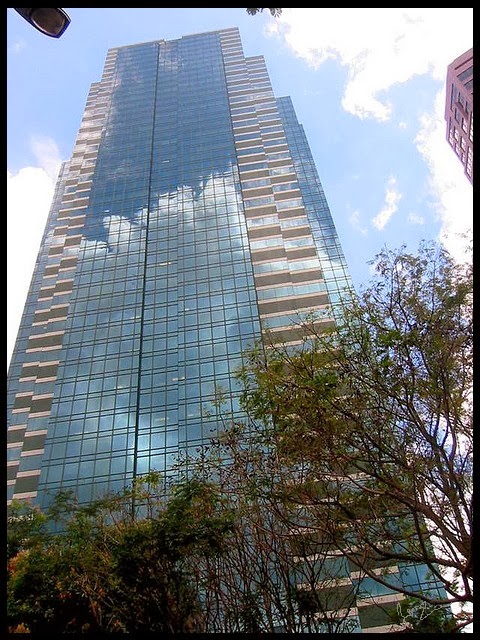 Commercial Building Location

Keppel Towers is strategically located at 10 Hoe Chiang Road Singapore 089315 in district 02. The nearest Mrt station is Tanjong Pagar station which is 0.41km away. Other nearby stations are Downtown and Telok Ayer Mrt stations. There are also several bus services nearby. Major expressways like CTE, AYE and ECP allow you to get to many places effortlessly. Driving to Marina Bay District and Orchard Shopping District will take you about 10 minutes. It is seamlessly connected to the rest of Singapore saving commuters transport time.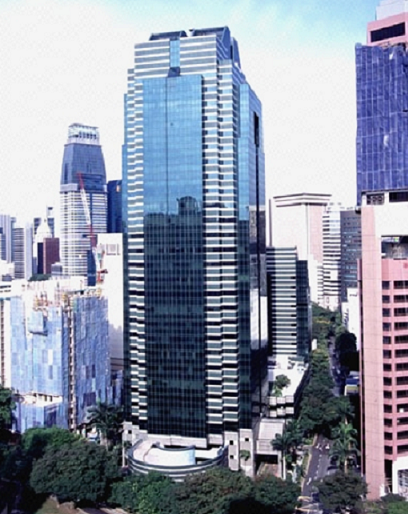 Amenities around
There is nothing more energizing and exciting than reveling in the pulse of the city. There is a cluster of exciting amenities around here:
Malls
: Nearby mega malls like Lucky Chinatown, China Square Central, OG Building, Far East Square, Chinatown Point, Capital Square,Riverside Point and many more others which have a myriad of amenities like eateries, retail shops, supermarkets and banks. For more shopping, dining and entertainment purposes you can drive down to the Orchard shopping district which is about less than 10 minutes' drive away.
Restaurants:
For more dining options to satisfy your taste buds, head down to the restaurants along Tanjong Pagar Road, Gopeng Street and Anson Road. For hawker food lovers, you can head down to Market Street Food Centre, China Square Food Centre, Golden Shoe Hawker Centre, Maxwell Road Hawker Centre, Lau Pat Sat and Tanjong Pagar Plaza Market & Food Center.
Night Entertainment:
Singapore's number one nightlife entertainment area around
Robertson Quay
, Clarke Quay and along Mohammed Sultan is just few minutes' drive away.
Hotels:
Nearby international luxurious hotels include M Hotel Singapore, Klapsons, The Boutique Hotel, The Scarlet Hotel, Orchid Hotel, Amara Hotel and Carlton City Hotel Singapore.
Condominiums:
There are also several prestigious residential buildings like The Sail at Marina Bay, Marina Bay Residences, Marina Bay Suites, Marina One Residences, Skysuites @ Anson, One Shenton and V on Shenton which are highly sought after by locals and expats.
Supermarkets
: The nearest supermarkets is Cold Storage Supermarket at China Square Central, Market Place Supermarket at Raffles Place Shopping Centre, Sheng Siong Supermarket at 52 Chin Swee Road and NTUC Fairprice at Tanjong Pagar Plaza.
Healthcare
: For medical consult, General Practitioner clinics in the area, Bukit Merah Polyclinic, National Cancer Centre, National Heart Centre, Singapore National Eye Centre, national Dental Centre and Singapore General Hospital in the area to provide specialist healthcare services for you.
Education
: The institutions nearby include Outram Secondary School and Singapore Management University.
Recreational facilities:
There are many recreational facilities around here include Tanjong Pagar Community Club (CC), Telok Ayer Hong Lim Green CC, Kreta Ayer Community Centre, Marina Bay Sands, Esplanade, The Singapore Flyer, Marina Barrage and Art Science Museum.
Places of worship
: For places of worship in this multi-racial and religion society, one can head to Seng Hon Beo Temple at 113 Peck Seah St, Poo Thor Jee Temple at 7 Yan Kit Rd, Haji Muhammad Salleh Mosque at 19 37 Palmer Rd, Sri Mariamman Temple at 244 South Bridge Rd and Saint Matthew's Church at 184 Neil Rd.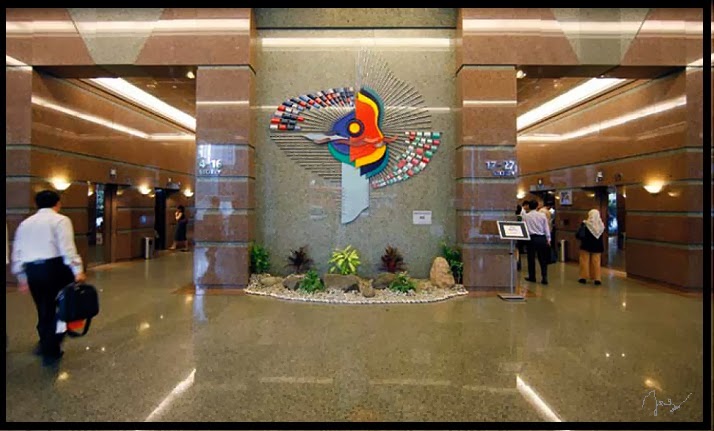 Conclusion

Keppel Towers is definitely a highly sought after commercial building as it is located near to Singapore's Central Business District. There are a myriad of facilities in-house and nearby to cater for all your needs. For more details, please contact the relevant personnel.

Did you know?

1. Tanjong Pagar Railway Station was completed in 1932 and was closed down on 1st July 2011 after 80 years of glorious history. The government will conserve this historical place as a national monument. Before this station was built commuters have to take ferries across the 1 km straits.

There are four giant sculptures on the walls of the entrance which represent Agriculture, Industry, Transport and Commerce. These were the works of a famous Italian sculptor Rudolfo Nolli. There used to be a hotel at the second floor called Lim Eng Peng Station's hotel which closed down in 1993. In future commuters will have to catch a train from the upcoming Woodlands Station.

2. Singapore's earliest market is Telok Ayer Market which dated back to 1825 when it was just a wooden structure near the sea allowing unloading of goods. It was demolished in 1879 due to the reclamation at Telok Ayer Basin. It was rebuilt and designed with the octagonal structure by an architect called James Macritchie. It was conserved in 1973, but was demolished again to make way for MRT lines. Finally in 1991, it was rebuilt with the same octagonal structure and there after named Lau Pat Sat which means old market.

3. The current Fu Tak Chi museum was built in 1824 to worship the chinese god Tau Pek Gong. It was a place of worship for the taoists and confucianists. The cantonese and Hakka immigrants built this shrine to thank Tau Pek Gong for their safe journey to here from China. In 1969 the temple was restored when donations poured in. In 1989, it was converted into the current Fu Tak Chi Museum which is used to house historical artifacts that remained from the immigrant days.